Encouraging saints around the world since 1991 !!

Recommendations
a Children's Choir Director
who performed one of our choruses
---

" Ralph -- and other fellow worshipers --
Never underestimate the power of a song.
Even a very simple song can be a life changing instrument in God's hand.
In fact, the Scripture says that 'the Lord is our strength and our song.'
Think about that... He is our song! It's more than words and music... it's Jesus!
I want to personally commend you in how you have faithfully provided a service
to communicate songs between songwriters and worshipers.
It enriches the life of the Church. Blessings,"
Gerrit Gustafson
(writer of "Only By Grace", "I Hear Angels",
"Into Your Courts"...)
---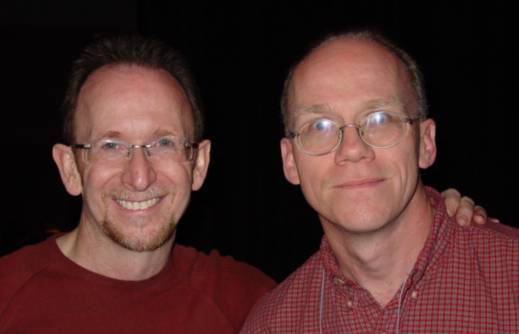 "Greetings from the UK.
It's an honour to be featured on Ralph Merrifield's new website.
Ralph and I have enjoyed several chats on the telephone
about worship and worship songs over recent months.
He's a great enthusiast and very keen to serve all those
involved in facilitating the worship of the churches.
I met him over in Boston at the beginning of 2003
whilst ministering at the Vision New England Conference
and was intrigued to hear all about his vision for New Hope Music.
This website has become a popular stopping off place
for those seeking resources for worship leaders and
church music groups, as well as individuals
seeking encouragement on their own spiritual journeys. Enjoy!"
Graham Kendrick
(composer of "Knowing You", "Shine, Jesus, Shine"
"Amazing Love" and many other classics)
---

"Jesse marched-out his magnificent sons before the prophet
as candidates to be selected King. However, God had a
ruddy youth of 15 off singing with the sheep out in the hills.
God is still choosing all the unknowns, the little ones,
to do the greatest feats for Him... New Hope Music is already
doing wonders around the world for God and I know
He will not forget the ministry they have done
for His Kingdom here on the earth.
Thank you, Ralph, for your friendship over the years."
Lenny Smith
(writer of "Our God Reigns")