Encouraging people around the world since 1991 !!


The "BODY BUILDERS" Collection
To celebrate the 40th anniversary of this project,
Johan Komrij (from the Netherlands) has created all new videos
for these songs, based on arrangements by Bob Sorem,
Ron Tilden, Leif Thiborg & Logan Smith. Thank you, my friends !
"Instead, speaking the truth in love,
we will grow to become in every respect the mature body
of him who is the head, that is, Christ.
From him the whole body, joined and held together
by every supporting ligament, grows and builds itself up in love,
as each part does its work." Ephesians 4:15-16


photo by Nancy (Briggs) Merrifield
The "Body Builders" Team
Fall 1978
Jon Pierce, Bruce Mills, Ralph Merrifield, Don Burke, Barry Nilson
During the recording session in a basement Sunday School room
of the First Christian Church, West Mansfield MA.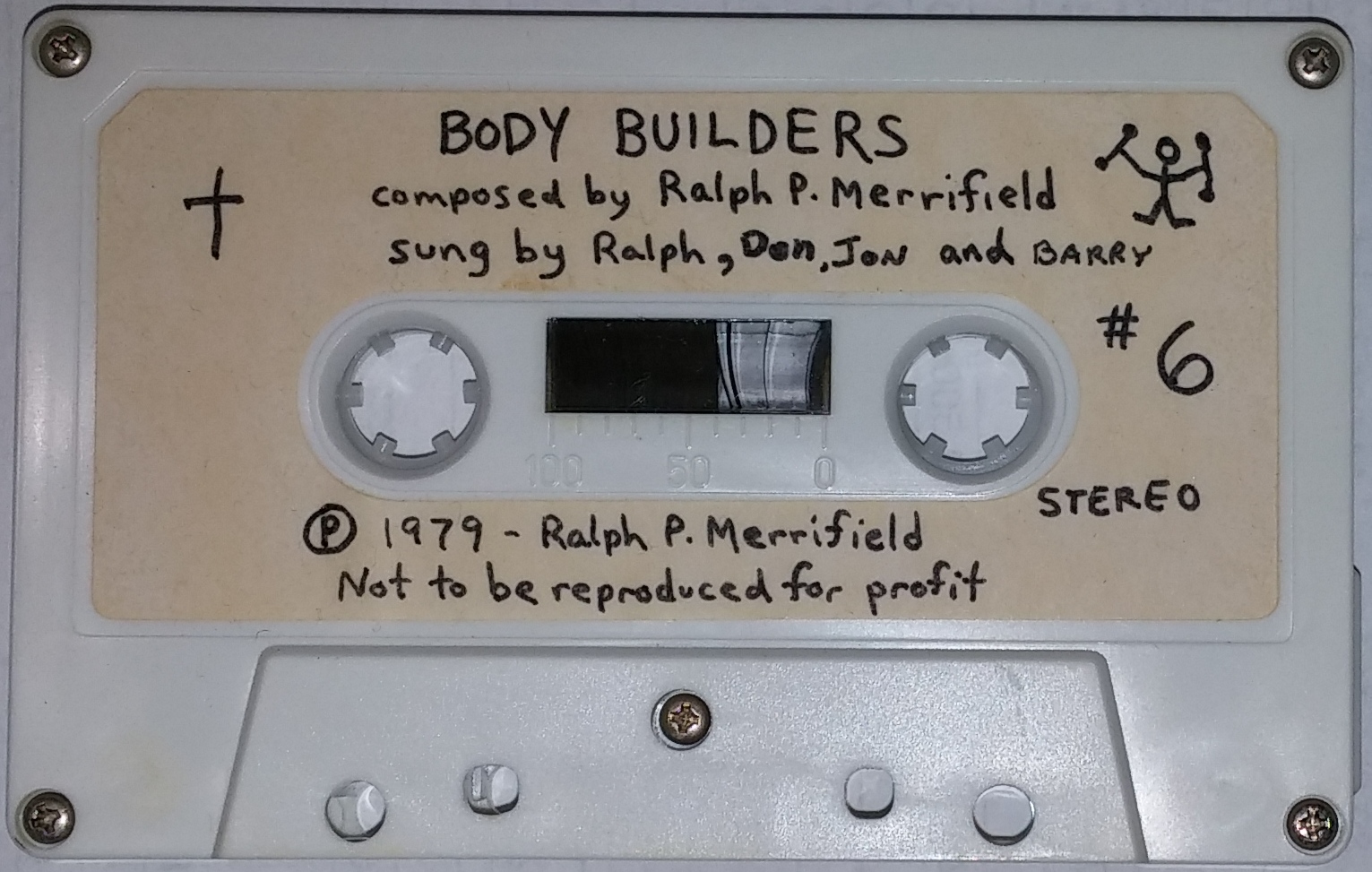 Only 7 of these 'special editions' were made, to give to those involved in the project.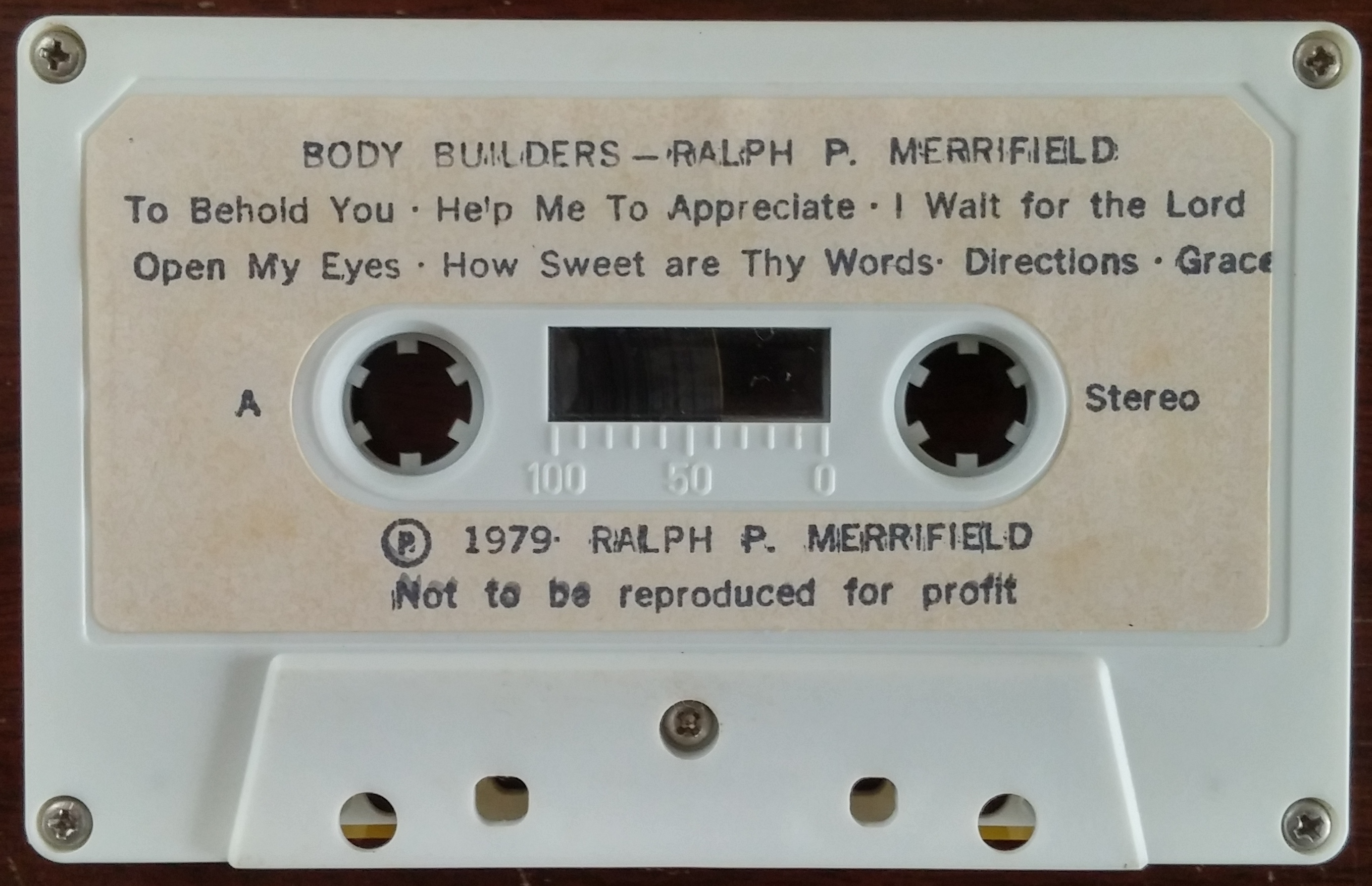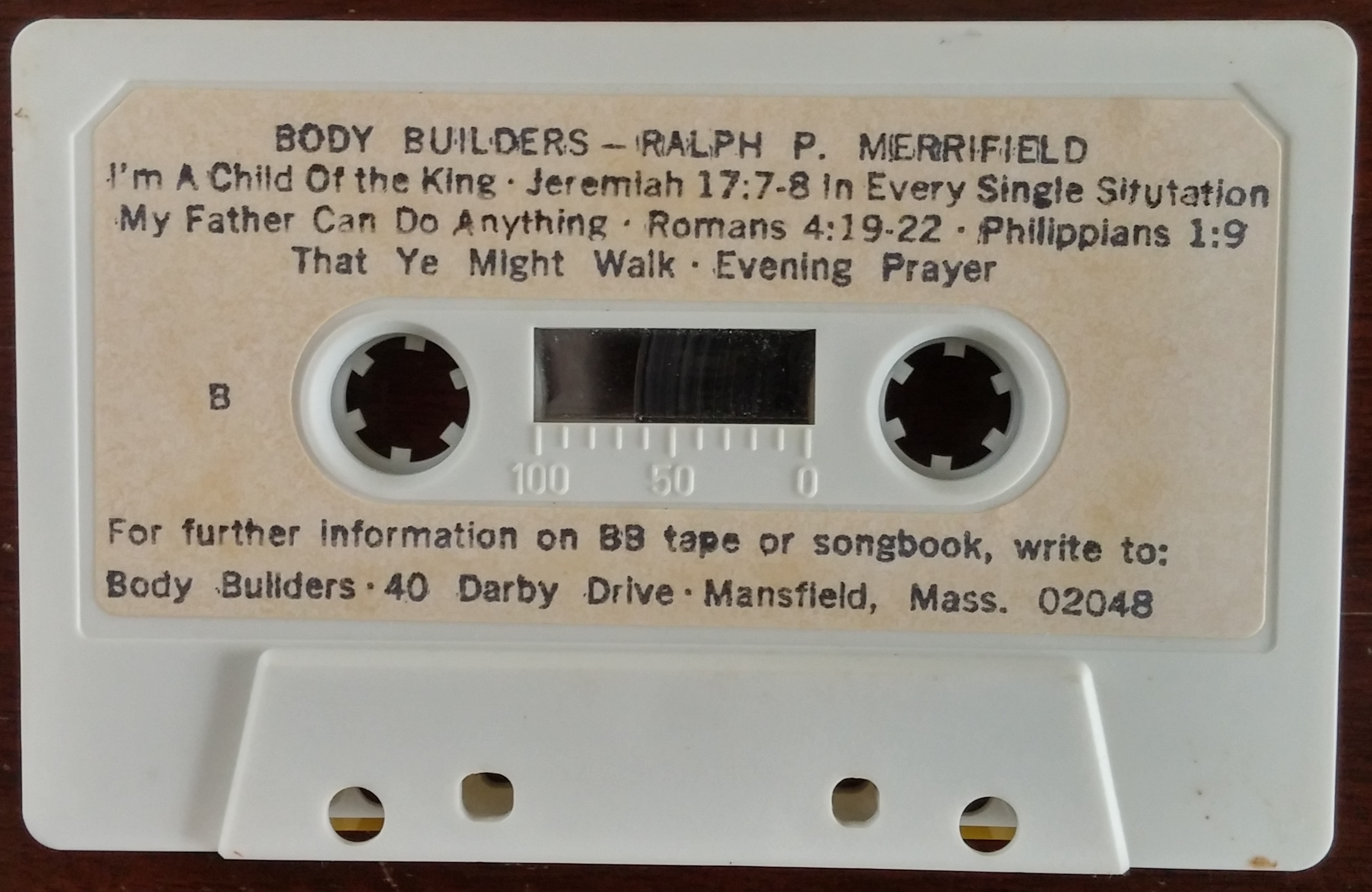 Over 100 of these were sent to missionaries around the world..
THE SONGS
Click on the title to go to the song page
Click on 'Video' to watch that
And This I Pray - Video

Blessed Is The Man - Video

Directions - Video

Evening Prayer - Video

Help Me To Appreciate - Video

How Sweet Are Thy Words - Video

I Wait For The Lord - Video

I'm A Child Of The King - Video

In Every Single Situation - Video

Mealtime Prayer (Grace) - Video

My Father Can Do Anything - Video

Open My Eyes - Video

Romans 4:19-22 - Video

That Ye Might Walk - Video

To Behold You - Video


HISTORY
I became a Christian in April 1975 through the
influence of a beautiful young lady (who I later married!)
and the faithful, loving saints at First Christian Church.
In the Fall of 1975, I began attending Westfield State College.
During the summer months, I worked
at Charles A. Richardson Company (W. Mansfield MA),
running oily, noisy metal stamping machines,
forming parts for metal barrels.
While my hands were creating barrel parts,
my mind was shaping many of the
Scripture-songs found in this recording.
This was my first attempt to write and record Scripture-based songs.
I described it as "a contemporary Christian song cycle" on the songbook cover
(my music composition & history studies were influenced this fancy description!).
My newness as a believer and songwriter is quite evident in the
simple lyrics and occasionally awkward melodies,
but my heart was sincere...
We only distributed 100+ copies of the cassette,
but did rerecord all of the songs in later years
"In Every Single Situation" was recorded and performed by a
wonderful choir in Finland! Johan Komrij in the Netherlands did the rest...

For years, I sang "Evening Prayer" to my children as a lullaby
and periodically used "Open My Eyes" in public
worship gatherings at New Hope Chapel.
To celebrate the 40th anniversary of this project (2019),
all new arrangements, recordings and videos have been created.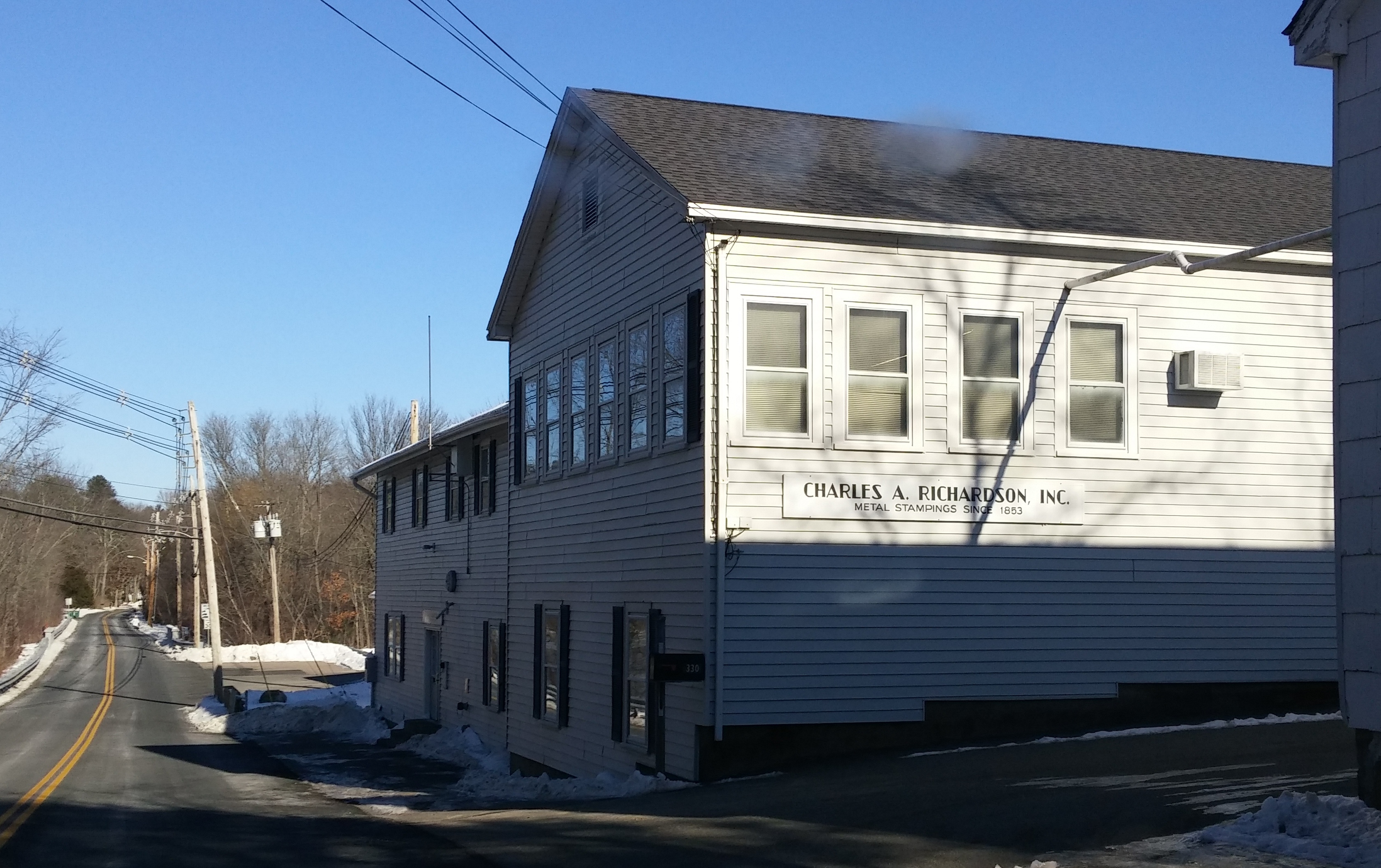 The Charles A. Richardson Company. West Mansfield MA
PROJECT PARTICIPANTS
Don Burke, Jon Pierce and Barry Nilson (the backup singers!)
were in my summer church discipleship group in Mansfield MA.
Bruce Mills (who recorded our session)
was in my college Bible Study in Westfield MA
(and a best man at my wedding!).

Tom Ross (who mixed the tape)
was one of my non-Christian coworkers
at Charles A. Richardson Company.
Arnold and George Giles from the Mansfield Press
donated their services to design and print the
Body Builders songbook (cover and links below).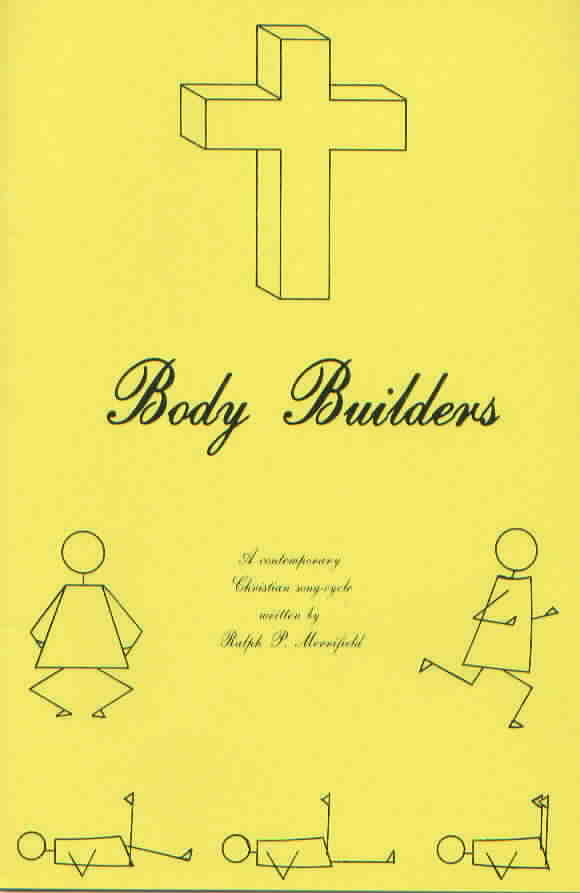 the "Body Builders" songbook cover

Songbook Pages

All songs copyright 1979, Ralph Merrifield
New Hope Music, PO Box 1612, Westboro MA 01581
You have our encouragement and permission
to duplicate and share this song for all "not-for-profit" purposes
(ie. corporate worship, overheads, songbooks, web sites, give-away copies).
Please contact New Hope for other uses. Thanks !!!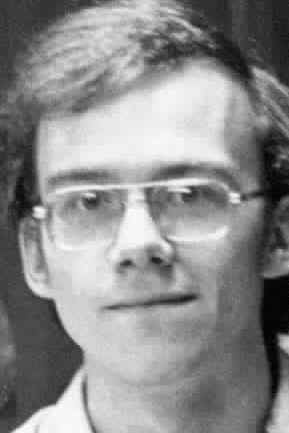 1978 photo by Nancy (Briggs) Merrifield
HOME TOP 10 SONG PAGES HOW TO USE CONTACT US