Encouraging people around the world since 1991 !!


HIDDEN IN OUR HEARTS # 5
"I have hidden your Word in my heart
that I might not sin against you.
(Psalm 119:11 NIV)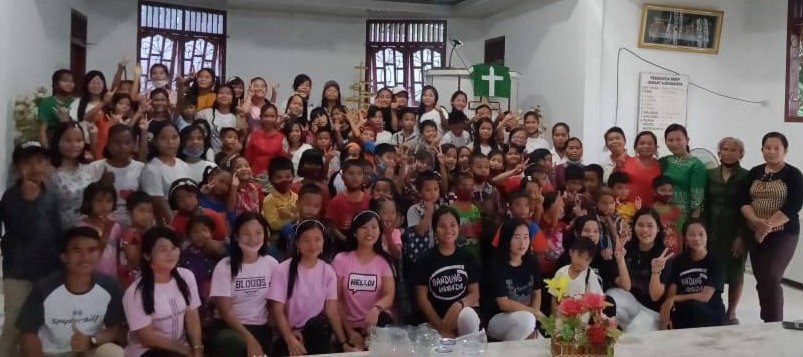 I Am A Companion Psalm 119:63 (KJV)
I am a companion of all them that fear thee,
and of them that keep thy precepts.
Exalt The Lord Psalm 99:5 (NIV)
Exalt the LORD our God and
worship at his footstool; he is holy.
Exalt Ye The Lord Psalm 99:5 (KJV)
Exalt ye the LORD our God, and
worship at his footstool; for he is holy.
Let Us Consider One Another Hebrews 10:24-25 (KJV)
And let us consider one another to
provoke unto love and to good works:
Not forsaking the assembling of ourselves together,
as the manner of some is; but exhorting one another:
and so much the more, as ye see the day approaching.
Jesus Told His Disciples Luke 18:1 (NIV)
Then Jesus told his disciples a
parable to show them that they should
always pray and not give up.
He Spake A Parable Luke 18:1 (KJV)
And he spake a parable unto them to this end,
that men ought always to pray, and not to faint;
Confess Your Faults James 5:16 (KJV)
Confess your faults one to another, and
pray one for another, that ye may be healed.
The effectual fervent prayer of a
righteous man availeth much.
Always Keep On Praying Ephesians 6:18 (NIV)
And pray in the Spirit on all occasions
with all kinds of prayers and requests.
With this in mind, be alert and
always keep on praying for all the Lord's people.
Praying Always Ephesians 6:18 (KJV)
Praying always with all prayer
and supplication in the Spirit, and
watching thereunto with all perseverance
and supplication for all saints;
Lord, You Are My God Isaiah 25:1 (NIV)
LORD, You are my God;
I will exalt You and praise Your name,
for in perfect faithfulness You have done
wonderful things, things planned long ago.
Let Us Continually Offer Hebrews 13:15 (NIV)
Through Jesus, therefore,
let us continually offer to God
a sacrifice of praise - the fruit of lips
that openly profess His name.
Let Us Offer Hebrews 13:15 (KJV)
By Him therefore
let us offer the sacrifice of praise
to God continually, that is,
the fruit of our lips giving thanks to His name.
This web page contains other songs written during this period
How our Scripture songs
are being used in Indonesia
Our latest project is writing simple Scripture songs for use around the world.
Please tell us your favorite Bible verse
and maybe we will write a song for YOU !!
All these songs were written for "Refresh",
a wonderful Bible memorization program
developed by Scripture Memory Fellowship

Our "Scripture Song Index"
contains many other songs written for this purpose.
All songs copyright 2020, Ralph Merrifield.
New Hope Music, PO Box 1612, Westboro MA 01581
You have our encouragement and permission to duplicate and share these songs
for all "not-for-profit" purposes (ie. corporate worship, overheads, songbooks, web sites,
give-away copies). Please contact New Hope for other uses. Thanks!!!
HOME TOP 10 SONG PAGES HOW TO USE CONTACT US