Encouraging people around the world since 1991!!

SET AN EXAMPLE
I Timothy 4:12
Don't let anyone look down on you
because you are young,
because you are young
but set an example for the believers
in speech, in life, in love, in faith
and in purity.
First Timothy four, verse twelve.
MEDIA FILES
Johan Komrij Karaoke Video with vocal Set An Example
Ralph Merrifield MP3 Set An Example
Rachel Shirron Guitar Tab Set An Example
Johan Komrij Karaoke Video Set An Example
Ron Tilden MIDI Set An Example
Adrian V. Miller PDF Sheet Music Set An Example

Adrian V. Miller MIDI Set An Example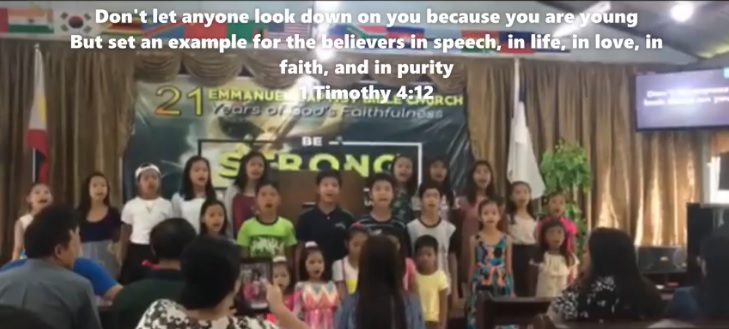 Written in September 2001 for
the New Covenant Christian School (Marlboro, MA)
This is their theme verse for the 2001-2002 school year.
Julie Joyner taught this song to the children
during their Chapel.
"The Mission" also quotes from I Timothy 4:12
The Scripture-song based on Hebrews 6:7
"Land That Drinks In The Rain"
was also written in September 2001
Our four New Covenant Christian School
Theme Verse Songs

Set An Example Children Of Light
Copyright 2001, Ralph Merrifield
New Hope Music, PO Box 1612, Westboro MA 01581
You have our encouragement and permission
to duplicate and share this song for all "not-for-profit" purposes
(ie. corporate worship, overheads, songbooks,
web sites, give-away copies).
Please contact New Hope for other uses. Thanks !!!
HOME TOP 10 SONG PAGES HOW TO USE CONTACT US