Encouraging people around the world since 1991 !!
Arranged by Tom Fettke, published by Hal Leonard and Fred Bock,
co-written with Lenny Smith (author of "Our God Reigns"),
MIDI arrangements by dozens of musicians, performed by many choirs...
"This may well be the best song I ever contributed to.
I love this song and keep pitching it.
Send the SATB to everyone you know for free.
Let's get this into every church in the world!
So glad you are my friend
Lenny Smith (author of "Our God Reigns")
SPLENDOR AND MAJESTY

Splendor and majesty are before You!
Strength and joy are in Your dwelling place!
Mercy and kindness, full of forgiveness!
Great are You, Lord,
Honored and worthy of praise! *
Splendor and majesty! Honor and glory!
Holy are You, O Lord, Lamb of God!
Your love exceeds our fondest dreams.
Your power conquers everything.
Grace and truth flow from Your throne
Awesome God! Awesome God!
The Tom Fettke version had
"We honor You and give You our praise"

HISTORY ARRANGEMENTS TESTIMONIES
This morning was the 4th week of our new fellowship. We had 21 in the service
and a multi-cultural environment once again. The VIBF Jr. ensemble
sang "He Shall Be Called" and did a marvelous job with the music...

The congregation sang, "Splendor and Majesty" at the beginning of the service
with yours truly singing the verse as a solo... I played the original recording
throughout the 15 minutes prior to the beginning of the service so the congregation
would be familiar, then on cue we began singing the song with prayerful worship
and even I was shocked as to the reception of this song. (Jean-Claude, from Florida)
"Last night during choir practice, my Mother informed me that
she heard the song "Splendor and Majesty" being sung on our local Christian radio station.
The Lord is really using that beautiful song... you are blessing South Africa
with your compositions." (Liz, in South Africa)
We want to perform "Splendor And Majesty", "Center Of My Soul" and
possibly "If We Walk In The Light" at our annual Aboriginal Regional...
my little group is wanting to liven and modernize our music and improve the
quality of our service... We feel it is so important for our young people.
(Robyn & Rongo, from Australia)
---
By Ralph Merrifield and Lenny Smith.
Copyright 1996, New Jerusalem Music
P.O. Box 225, Clarksboro NJ 08020 USA
Only God knows His plan for "Splendor And Majesty".
He will open the doors He wants opened,
and close the doors He wants closed.
God is in control ! Hallelujah !!
Thank you for the part you have
in sharing this song with others...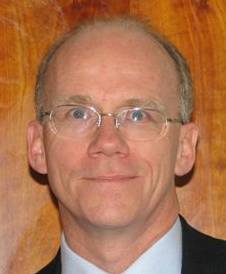 - Ralph Merrifield
HOME TOP 10 SONG PAGES HOW TO USE CONTACT US