Encouraging saints around the world since 1991 !!

MP3 CENTRAL
EXCITING NEWS !!!!!
You can now transpose our MIDI files, convert to MP3/WAV formats,
then burn to a CD!! Great for accompaniment tracks !!!
Free program at http://www.hamienet.com/midi2mp3
One of our New Hope friends, David Hughes,
converted & uploaded all our recorded songs in MP3 format !
A special thanks also to Jim Buccieri and Dave Kopper for creating
MP3s of the New Hope Worship Team practicing some of our newer songs.
Thanks brothers !
Here's a list of them, sorted alphabetically
by the collection in which they appear.
After those, you can find recordings of New Hope Music songs,
done by several of our friends.
---
Sing Along With Us !!
Introductions have now been added
to all the song & hymn MIDI/MP3 files so you can
sing along with our arrangements!
Ideal for sing alongs, choir practices, solos and congregational singing.
Great for small and large groups!
All our MIDIs have also been converted to MP3,
for easy transfer to Audio CDs !!
Order CDs of our MP3s, MIDIs and PDF files
---
Left click on recording title to see the lyrics
and jump to the individual song pages.
Left click on any song title below to hear the MP3. *
Right click, and "Save Target As"
to download to your computer.
* Some computers may have difficulty
listening to these files while online.

---
---
GUEST MUSICIANS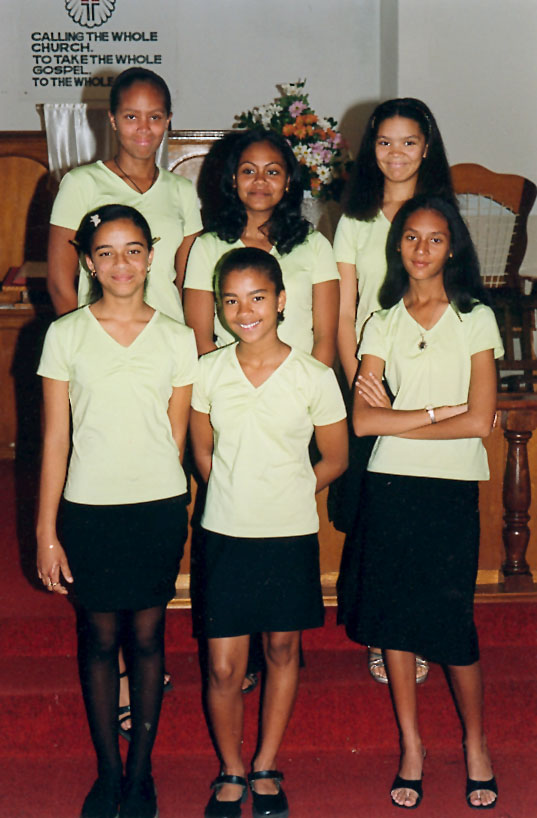 Two choirs in Cape Town, South Africa recently sent me
a recording of them singing seven New Hope Music songs! Thank you !!!
Click below to listen to their recordings (MP3 format)
1. "He Shall Be Called" Junior Choir
2. "Bless The Lord" Junior Choir
3. "How Precious Is Your Love" Junior Choir
4. "Center Of My Soul" Junior Choir
5. "I Will Go" Junior Choir
6. "Mighty One" Junior Choir
7. "Splendor And Majesty" Adult Choir
---
More recordings of New Hope Music songs
by "Willing Hands", a beautiful choir in South Africa.
You're Always There.mp3
(from songsofpraise.org web site)
---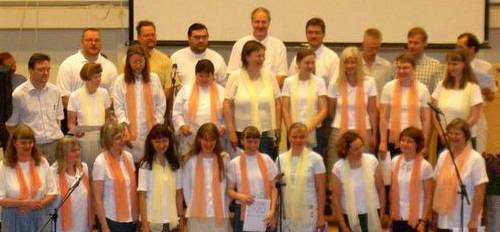 The Greater Grace Choir of Finland
sang "In Every Single Situation"
at their 2003 summer conference !!

During this fall (2003) we have been singing your songs "Taivaat ja maan - Heavens and earth", "Jokaikisessä tilanteessa - In every single situation",
"Jeesus Sä olet mun Paimeneni - You are my Shepherd"
and also Julie´s song "Lepää sä vaan - Rest in Me" in hospitals.
These songs are good for hospitals and old people´s homes,
because they bring so much joy and life and comfort
as well as the message of God´s unconditional love to those people.


Listen to them sing...
JOKAIKISESSÄ TILANTEESSA
(In Every Single Situation)
Taivaat Ja Maan
(Heavens And Earth)
JOHDA MINUT KALLIOLLE
(To The Rock)
LEPÄÄ SÄ VAAN
(Rest In Me - sung by the Choir)
LEPÄÄ SÄ VAAN
(Rest In Me - sung by their soloist, Päivi)
Vanhurskauden Viitta
(Robe Of Righteousness)
SUN VALTAVAN ARMOSI VUOKSI MÄ SAAN
(By Your Abundant Love)
---
Recordings of New Hope Music songs and
others written by our choir friends in Finland !!
01 Armossaan saan mä levähtaa.mp3 HF
02 Beetlehemin lapsonen (The Baby of Bethlehem).mp3 NHM
03 Hiljaa jouluyössä (Silently in the Christmas night).mp3 HF
04 Ihmeelline Jumala (You Are Awesome God!).mp3 NHM
05 Jeesus oot aina kanssain (Jesus, You are always with me).mp3 HF
06 Jeesus Sä olet mun paimeneni (You Are My Shepherd).mp3 NHM
07 Johda minut kalliolle (To The Rock).mp3 NHM
08 Jokaikisessä tilanteessa (In Every Single Situation).mp3 NHM
09 Lepää sä vaan (Rest in me).mp3 NHM
10 Luottaa saan aina (I can always trust).mp3 HF
11 Rakkaus kun kuvaksesi (Love, to your image).mp3 HF
12 Sun valtavan armosi vuoksi (By Your Abundant Love).mp3 NHM
13 Taivaat ja maan (Heavens and Earth).mp3 NHM
14 Vanhurskauden viitta (The Robe of Righteousness).mp3 NHM

Copyrights held by...
NHM = New Hope Music
HF = Songwriters in Helsinki, Finland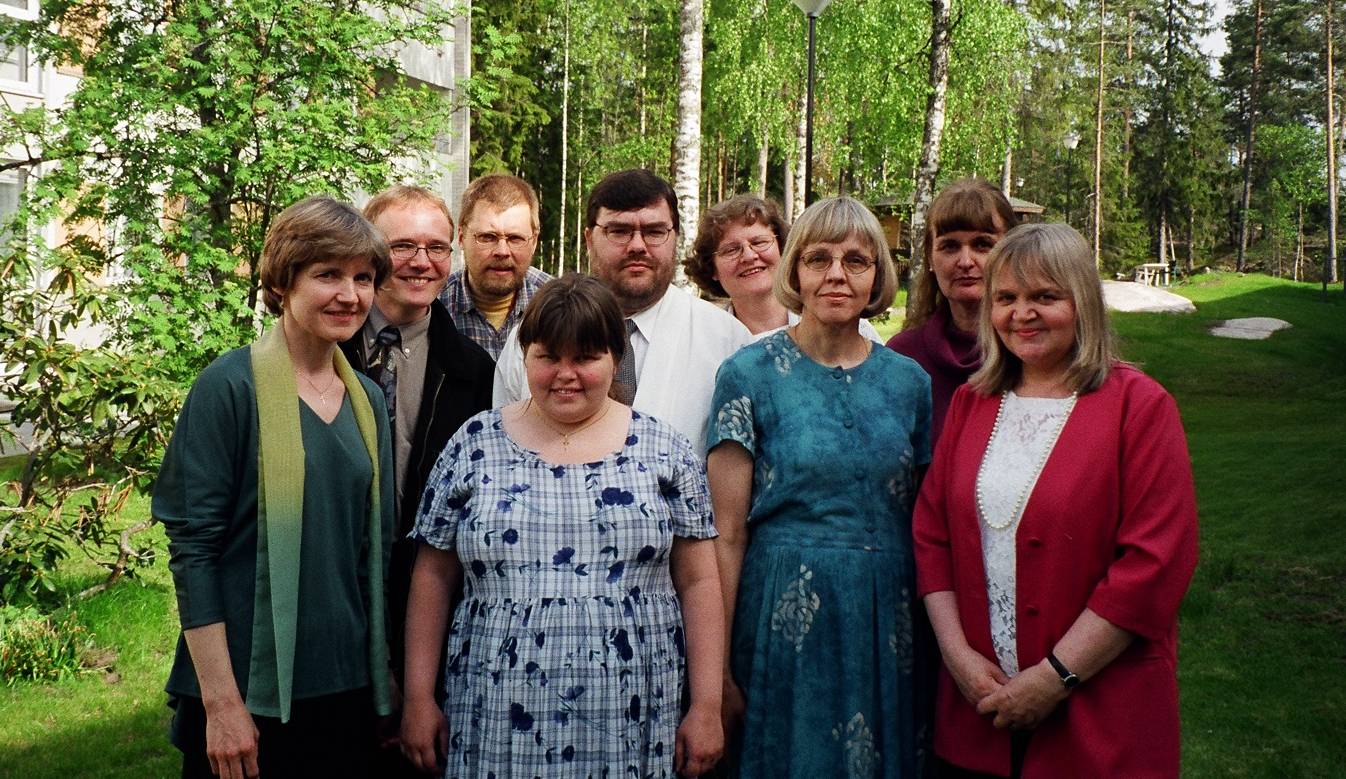 This Finnish "hospital choir" also sings
LEPÄÄ SÄ VAAN (Rest in me)
---

St. Ann's Choir - Browns Mills, New Jersey
Hear St. Ann's Choir
sing Center Of My Soul (MP3 format)

---

Dan Mortenson
(from South Dakota)

Let Your Light Shine

MP3 of the background accompaniment

---

Peter Gringhuis sings several of our songs!
(Peter's from the Netherlands)

"I am 40 years old, married with two children.
We are going to the Baptist church... I sing in a black gospel choir
called "Benediction" and sometimes play with a band in church.
I have a little studio at home, and working with different programs".

Peter's Web Site
http://www.prgdesign.nl/


NEW!!!

Hear Peter sing "The Lord's Prayer" (MP3)
(instrumental with two voices)

"The Lord's Prayer" accompaniment (WAV)
(instrumental, no voices)

"The Lord's Prayer" a cappella (WAV)
(no instrumental, only two voices)

Receive His Grace - Accompaniment

---

Tom Fettke SATB Arrangement

---

Hear the St. Clair Avenue Baptist Church choir
sing Brian James Wallace's adapted version
of "You Gave Us Hope"

---

Jay Droz
(from Florida)

"I'm Grateful For The Cross" - Polish

"He Shall Be Called" - Spanish

"Bless The Lord (Calypso)" - Polish

"Hallelujah, Jesus Is Lord" - Polish

"Hallelujah, Jesus Is Lord" - Spanish

---


Hear New Hope Pakistan Songs

Sung in the Urdu language

(rough MP3 recordings by Samson Ayaz)


8. I Was Glad (M)
I Will Walk (M)
Let Your Light Shine (M)


11. Praise The Lord All Nations (A)

12. Praise The Lord All Nations (A)

13. Praise The Lord All Nations (M)

14. You Are My Shepherd (A)

15. Heavens And Earth (A)
Like The Rising Sun (A)

16. I Was Glad (A)

17. Holy, Holy, Holy (A)

18. I Will Walk (A)
Now Our God (A)

19. Let Your Light Shine (A)

20. Center Of My Soul (A)

21. The Baby Of Bethlehem (A)

22. Heavens And Earth (M)

23. Center Of My Soul (M)

24. Center Of My Soul (M)


---

We recently received many MP3s, translations and arrangements of my songs from Germany,
including three very nice vocal recordings of "Now Our God".
Thanks to Hans-M. Herbrand (translator & arranger) and Ute Hoffmann (soloist). Beautiful!!

"Now Our God" - German

"You Are Awesome God" - German

---

And This I Pray
Blessed Is The Man
Directions
Evening Prayer
Grace
Help Me To Appreciate
How Sweet Are Thy Words
I Wait For The Lord
I'm A Child Of The King
In Every Single Situation
My Father Can Do Anything
Open My Eyes
Romans 4:19-22
That Ye Might Walk
To Behold You


Abba Father
Bless The Lord (Calypso)
By Your Abundant Love
Content In All Things
Fearfully And Wonderfully Made
From Him, To Him, and Through Him
Give Ear To My Prayer
God Is Everywhere
God Is Our Refuge
He Shall Be Called
His Grace Is Sufficient
I Will Lift Up My Eyes
In The Knowledge Of Him
Lead Me To A Rock
Magnify The Lord With Me
My Father Can Do Anything
One Thing
Only Jesus Satisfies
Service Song
Sun And Shield Round
The Fruit Of The Spirit
The Lord God Of Hosts
The Lord Is Compassionate
Thine, O Lord
This Day Is Holy To The Lord
Those Who Wait For The Lord
We Are Blessed
We Give Thanks To You Lord
Worthy Of Our Praise
You Are Awesome God !!




Before The Coming Lord
Center Of My Soul
Come To Me (Come, Take, Learn)
Doxology Round
Have You Ever Heard... ?
Heavens And Earth
Holy And Awesome
Hush My Little Loved One
In Every Single Situation
Like A Green Tree
Like The Rising Sun
May You Be Exalted
More Of You Lord
My Soul With You
Praise The Lord, All Nations
Search Me, O God
We're The King's Kids
When I Am Afraid
You Are My Shepherd
Yours Is The Day


Abba Father
Center Of My Soul
Come To Me (Come, Take, Learn)
Great And Marvelous
How Precious Is Your Love
I Will Go
In The Knowledge Of Him
In The Splendor Of Your Courts
My Soul With You
Open The Doors
Open The Eyes Of My Heart
Robe Of Righteousness
Silence, Solitude, and Prayer
Song To My Shepherd
There Will Be Silence
Wait On The Lord


Gracious And Merciful
Great And Marvelous
Holy And Awesome
Holy One Of Israel
Mighty One
My God, My Rock
Praise And Glory
Righteousness And Justice
Splendor And Majesty
The Stability Of Our Times
Thine, O Lord
To Him Who Sits On The Throne
Who Is Like Thee?
Wisdom And Might


As The Trees
Benediction
By The Mercies Of God
Glory To The Righteous One
Holy, Holy, Holy
Hosanna (It's Jesus!)
I Will Walk
Jesus Was Born In Bethlehem
New Every Morning
Oh The Wondrous Cross
Peace I Give To You
The God Of Jerusalem

Bringing The Presence Of Jesus
Faithful Is The Lord
Hallelujah, Jesus Is Lord (2010)
How Awesome Is This Place
How Blessed Is The Man (sanctified blues) (2008)
How Precious Is Your Love
I Am Persuaded
I Was Glad
Make Your Way Clearer
Mighty And Awesome (2008)
Now Our God
Open My Eyes
Paul Planted
Speak Lord (2008)
The Lion And The Lamb (2010)
To The Rock
Who May Ascend
Yours Is the Greatness
Your Grace

In His Sanctuary (2008)
Very rough vocal recordings of several previously
unrecorded songs. most written 1992-1994

How Beautiful You Are
I Will Pour Out My Spirit
I'm Plantin' A Seed
Let Us Draw Near
Let Us Go
Trust In The Eternal Rock (vocal only)
Trust In The Eternal Rock (vocal & guitar)
We Enter The Holy Place
You Have Shown Your Kindness


---

COMPILATIONS

Before The Coming Lord
Bless The Lord (Calypso)
Center Of My Soul
Come To Me (Come, Take, Learn)
From Him, To Him, and Through Him
Heavens And Earth
Like The Rising Sun
My Soul With You
Search Me, O God
Thine, O Lord
This Day Is Holy
You Are Awesome God !!

Before The Coming Lord
Bless The Lord (Calypso)
Come To Me (Come, Take, Learn)
Fearfully And Wonderfully Made
God Is Everywhere
God Is Our Refuge
Have You Ever Heard... ?
Heavens And Earth
Hush My Little Loved One
Like The Rising Sun
May You Be Exalted
My Father Can Do Anything
Service Song
The Fruit Of The Spirit
The Lord God Of Hosts
Those Who Wait For The Lord
We Give Thanks To You Lord
When I Am Afraid
You Are Awesome God !!
You Are My Shepherd

By Your Abundant Love
Center Of My Soul
Content In All Things
Give Ear To My Prayer
God Is Everywhere
Gracious And Merciful
Great And Marvelous
Holy And Awesome
I Will Go
I Will Lift Up My Eyes
In The Knowledge Of Him
My God, My Rock
My Soul With You
Only Jesus Satisfies
Praise The Lord, All Nations
Search Me, O God
Silence, Solitude and Prayer
Song To My Shepherd
Sun And Shield Round
The Fruit Of The Spirit
The Lord Is Compassionate
Wait On The Lord
Who Is Like Thee?
Wisdom And Might

HOME TOP 10 SONG PAGES HOW TO USE CONTACT US