Mighty One
Mighty One, Holy is Your name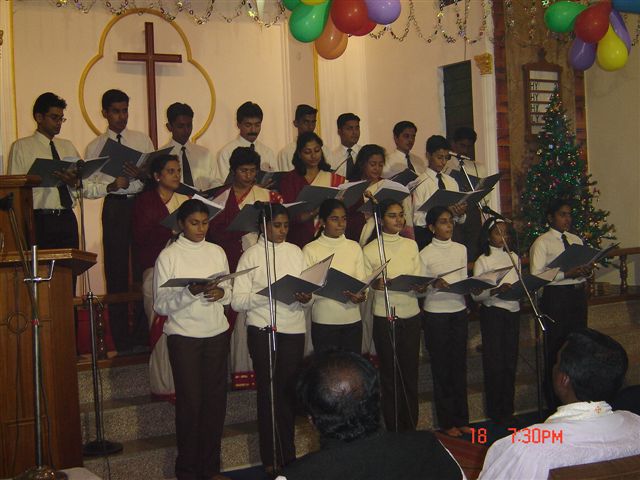 After listening to SATB arrangement from your site, I selected two of your beautiful Carols "He Shall Be Called" and "The Baby Of Bethlehem" and presented by my Choir during the Christmas programmes in December 2003 and 2004. These were the best enjoyed among the seventeen carols we presented. The tune and arrangement were indeed exceptional and the effort is really commendable.
May God bless you and let you create more such carols to enable attracting many souls to His Kingdom.
K.M.Thomas, Choir Director, CNI Immanuel Church, Mayur Vihar, New Delhi, India
CHRISTMAS HYMNS & ARRANGEMENTS!
by Adrian V. Miller
All Hail Immanuel * ALL HAIL IMMANUEL
Angels We Have Heard On High * GLORIA (Barns) * Descant to traditional Christmas Carol
Come To The Manger * ANIMA CHRISTI
Glory Be God In The Highest * ANGELS-1
Glory To God * GLORY TO GOD
Glory To Our Lord And King * INNOCENTS
Joy To The World * ANTIOCH * Descant to traditional Christmas Carol
Kom Naar Zijn Kribbe * ANIMA CHRISTI-Du
Oh Come, All Ye Faithful * ADESTE FIDELES * Descant to traditional Christmas Carol
HINDI TRANSLATIONS
by Daisy Augustine
CHRISTMAS HYMNS
by Steven E. Anderson
Of Old The Prophets Have Foretold (ST. LOUIS)
Of Old The Prophets Have Foretold (CAROL)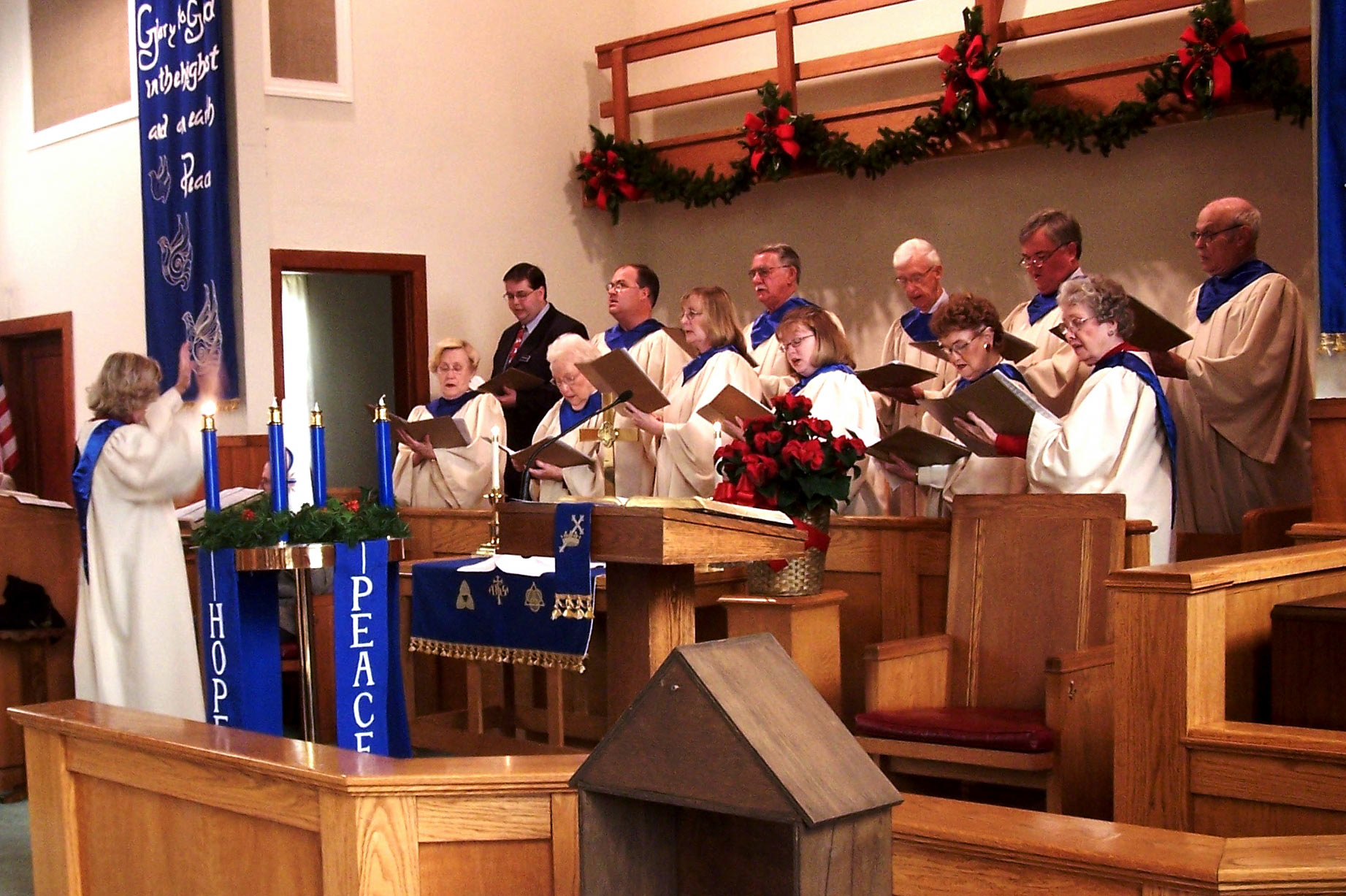 .
Thank you for the "He Shall Be Called" music. Our choir at St Luke United Methodist Church sang it the first Sunday in Advent for our anthem. The congregation liked it so well, I decided for us to sing it (1st verse) as a Call to Worship, which we are doing every Sunday for the Advent season. We have a young man who plays the guitar along with the piano. The congregation loves to sing it! Attached is a picture of our choir singing the song on November 27, 2005.
Patty, Choir Director from South Carolina
You might also like to visit this holiday web page:
"A Christmas Carol Treasury: The Hymns And Carols of Christmas."
Over 1,500 Christmas hymns and carols can be found at this site, including several of ours!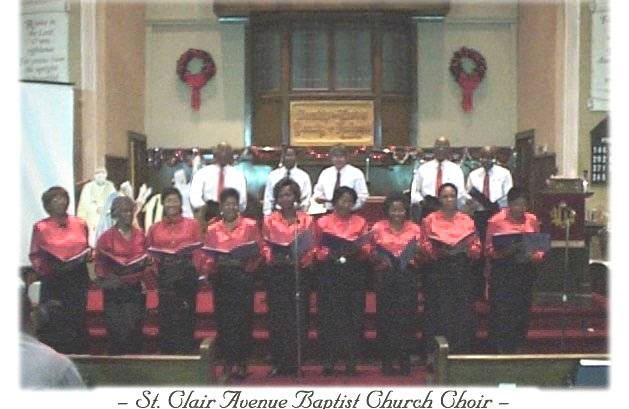 We've used a number of New Hope Music songs in the past: "He Shall Be Called"... is a personal favorite... My choir sang your wonderful song, "You Gave Us Hope" in our Christmas Morning service last year.
Brian James Wallace, from Canada
Hear the St. Clair Avenue Baptist Church choir adapted version of "You Gave Us Hope"
OTHER CHRISTMAS MIDIs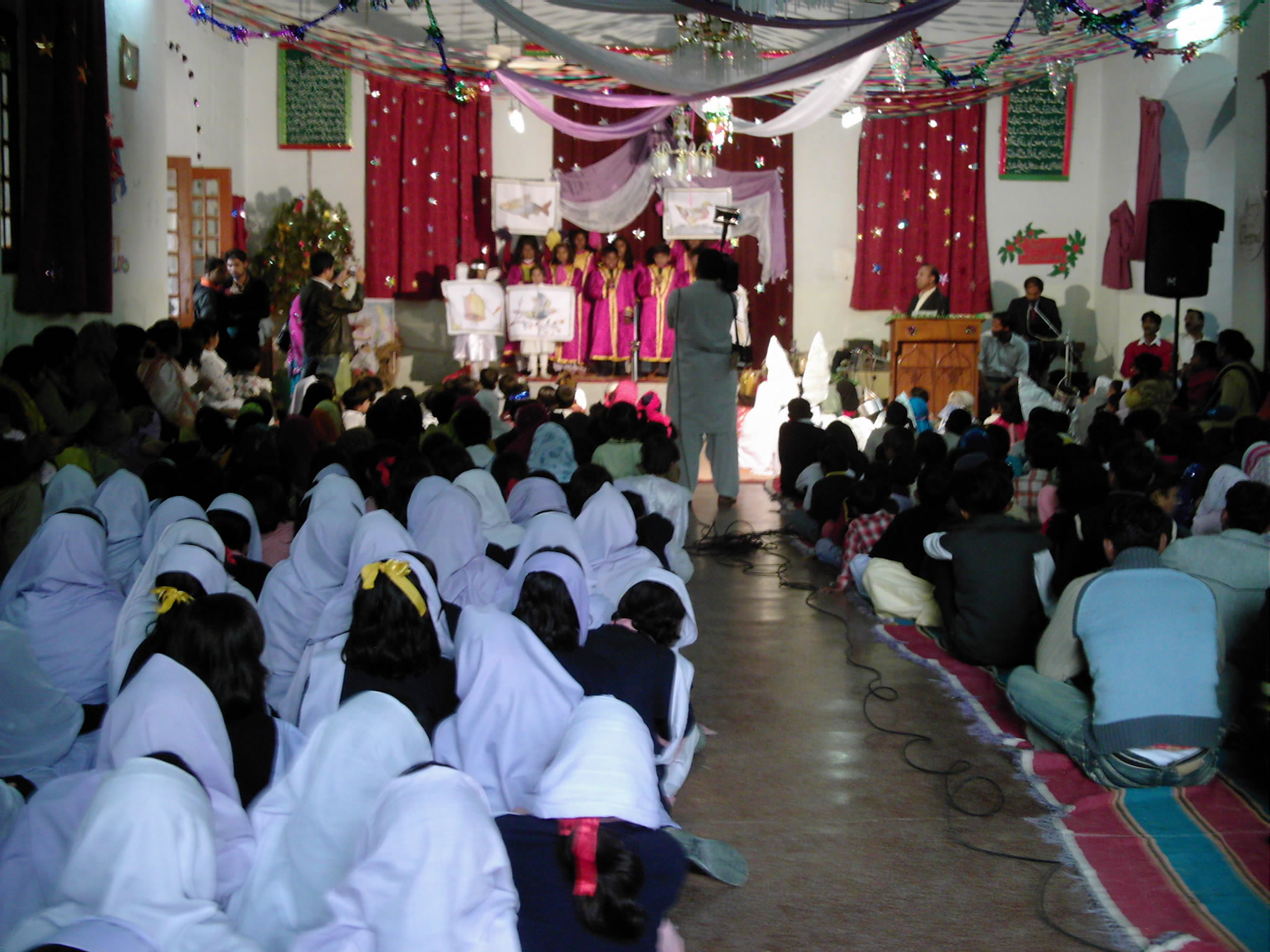 Before the Tablo, different Sunday Schools sang songs. We sang "Have You Ever Heard...?" and explained that Jesus was born among animals and now animals praise the Lord. It was the first time in Pakistan we sang the song to a gathering of good and educated people. They liked it very much. (Note: Over the years,, this choir has also sung "He Shall Be Called", "To The Quiet Town Of Bethlehem" and many other NHM songs!)
Samson, Pakistan
All songs copyright Ralph Merrifield
New Hope Music, PO Box 1612, Westboro MA 01581
You have our encouragement and permission to duplicate and share these songs for all "not-for-profit" purposes (ie. corporate worship, overheads, songbooks, web sites, give-away copies). Please contact New Hope for other uses. Thanks !!!